We Asked Our Favorite Illustrators What Debt Means to Them
We Asked Our Favorite Illustrators What Debt Means to Them
Here's what they gave us, from comics to collage.
Why you can trust us
---
For our Debt Issue, we explored ways we could turn the tables on the bankers, rethink the soul-crushing nature of debt, and find routes to get out of it. Because the shame and powerlessness of debt can overwhelm our senses and perceptions, we decided to ask our favorite artists and illustrators to render its nuances in fresh, inventive ways, offering our readers a chance to see debt through a different lens.
We asked the artists: What surprising things come to mind when you as an illustrator visualize debt? Is there a way to find humor? Is there a way to show the power in solidarity? How can we make debt less of a forbidden subject between generations?
Here's what they gave us: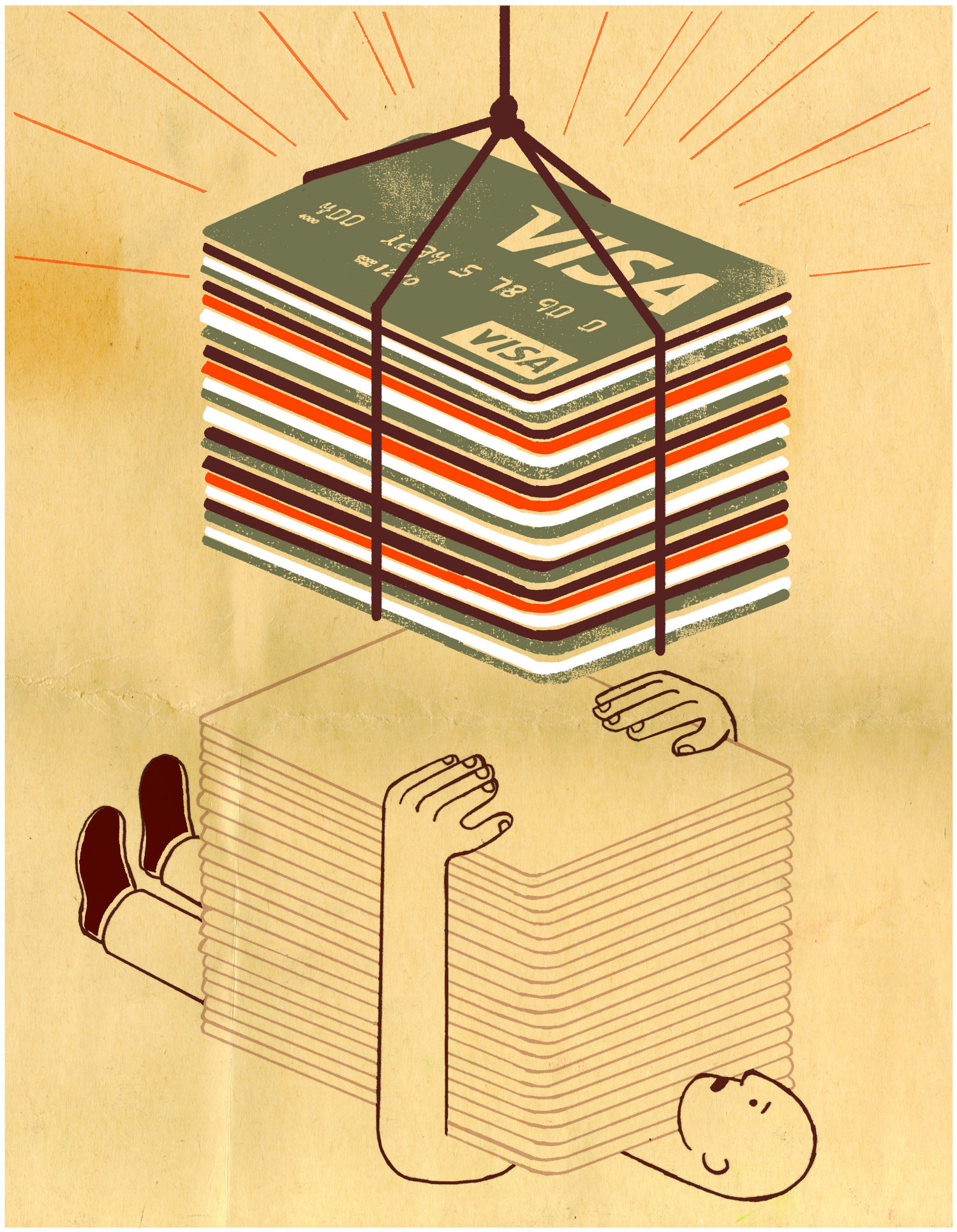 Illustration by Edel Rodriguez.
Illustration by Serge Bloch.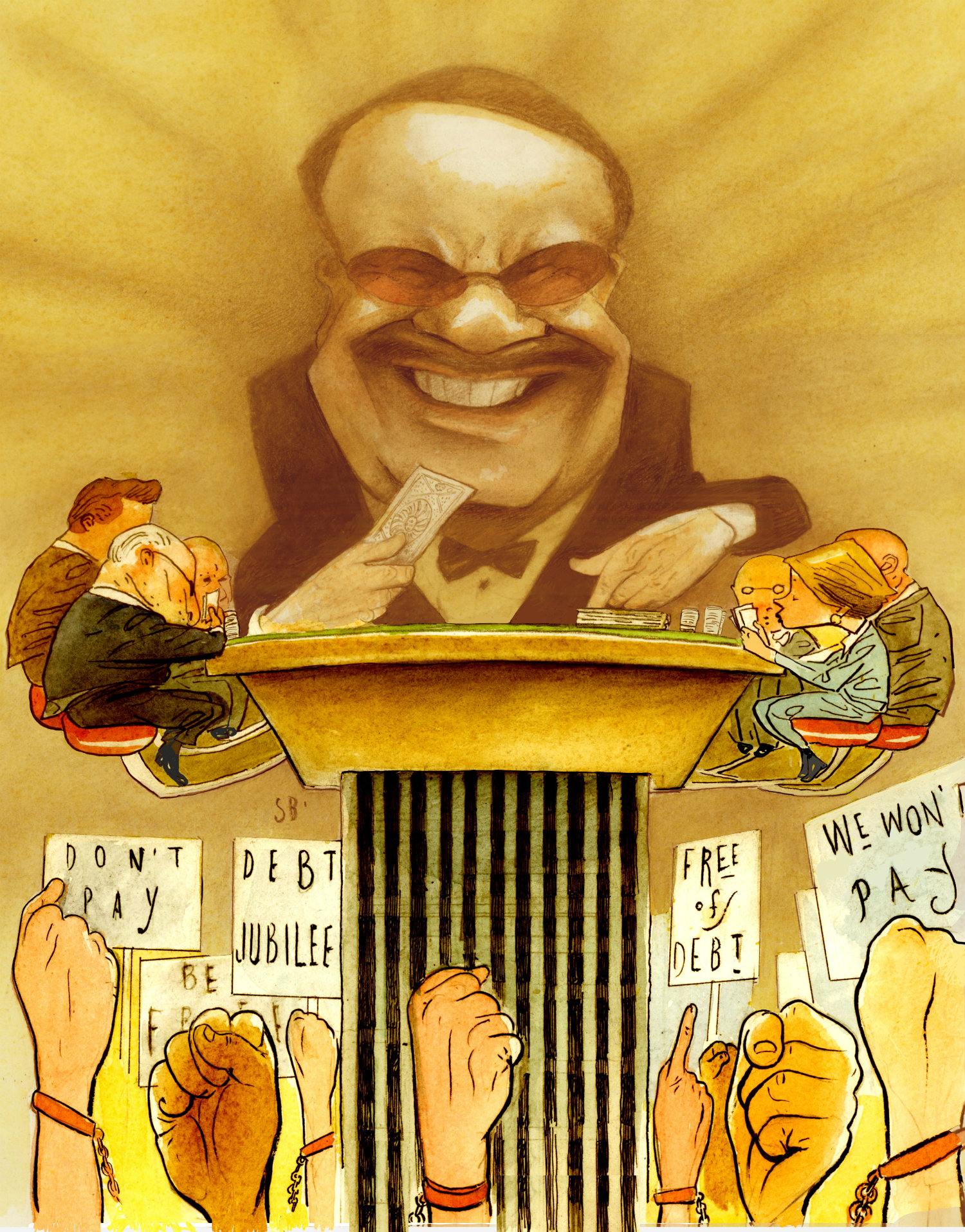 Illustration by Steve Brodner.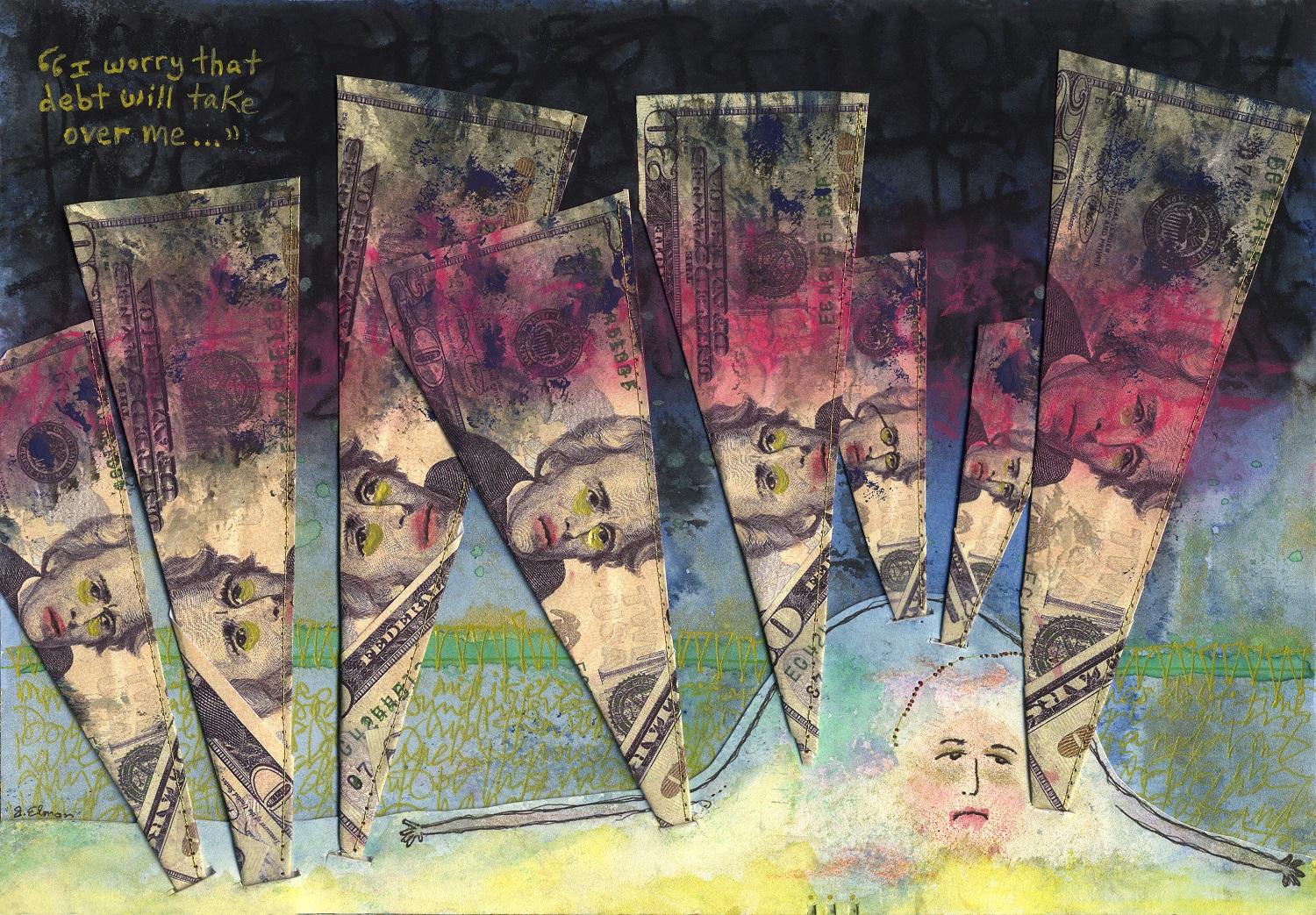 Illustration by Julie M. Elman.