The World We Want Special Issue:
Also
Why you can trust us
---
Winter Issue: Building Bridges
Our Winter issue on Building Bridges struck a chord with some readers who were looking for inspiration to find healing and connection in our polarized society.
Tom Tomaka from Atlanta, Georgia, found Amanda Abrams' article "Yes, You Can Change Someone's Mind" to be particularly timely. "Great article," he wrote on Facebook. "And very important as we ponder the possibility of Trump winning reelection with the help of the Electoral College. The vote could be that close. As daunting as it might sound, we should remind ourselves that we don't necessarily need to completely change the minds of Trump supporters. His reelection is conditioned upon a massive turnout of these supporters, as they did in 2016. Our encounters with them only need to crack open the door to rational thought and true empathy. If we soften, not change, their views of immigration, abortion, guns, et cetera, we just might prompt enough of them to stand down at the polls."
Julee Clear from Sugar Land, Texas, was moved by our feature on "Deradicalization in the Deep South." She wrote to us on Facebook to share her thoughts: "Incredible woman, and incredible article by DJ Cashmere. Shannon Martinez is a shero and a wounded healer, who has healed herself and now helping heal others. I hope she is getting the emotional support she needs since she is supporting so many. What an inspiring way to begin my day."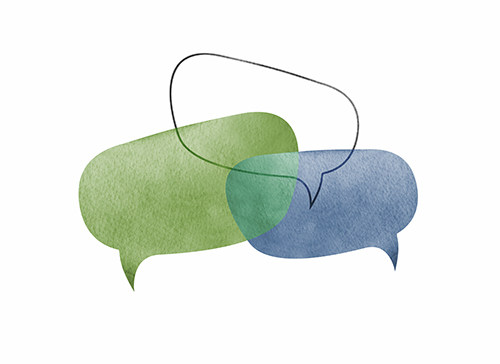 A New YES! Community
The most crucial component of getting to the world we want is you. To help you connect with us and each other in positive ways, YES! has launched a friendly new commenting platform.
Created by Vox Media and funded in part by The Lenfest Institute's Community Listening and Engagement Fund, this is different than many of the commenting platforms you may have encountered elsewhere. This one was created with real people in mind. You can engage directly with fellow readers, as well as editors, writers, and other YES! staff to talk about the topics that matter to you and share story ideas and feedback in real time.
With each new magazine we launch, we'll offer a dedicated space for readers to tell us what inspired you, what made you think, and what you could have done without. Your words could end up in the next magazine, as we'll publish a few of our favorite comments in this section with every upcoming issue.
We'll also host live chats with our editors, contributors, and people featured in our stories, so you can dig deeper and find greater connection and community through YES! Register on the new platform today (free!), and keep an eye on our weekly newsletter for upcoming discussion topics and times.